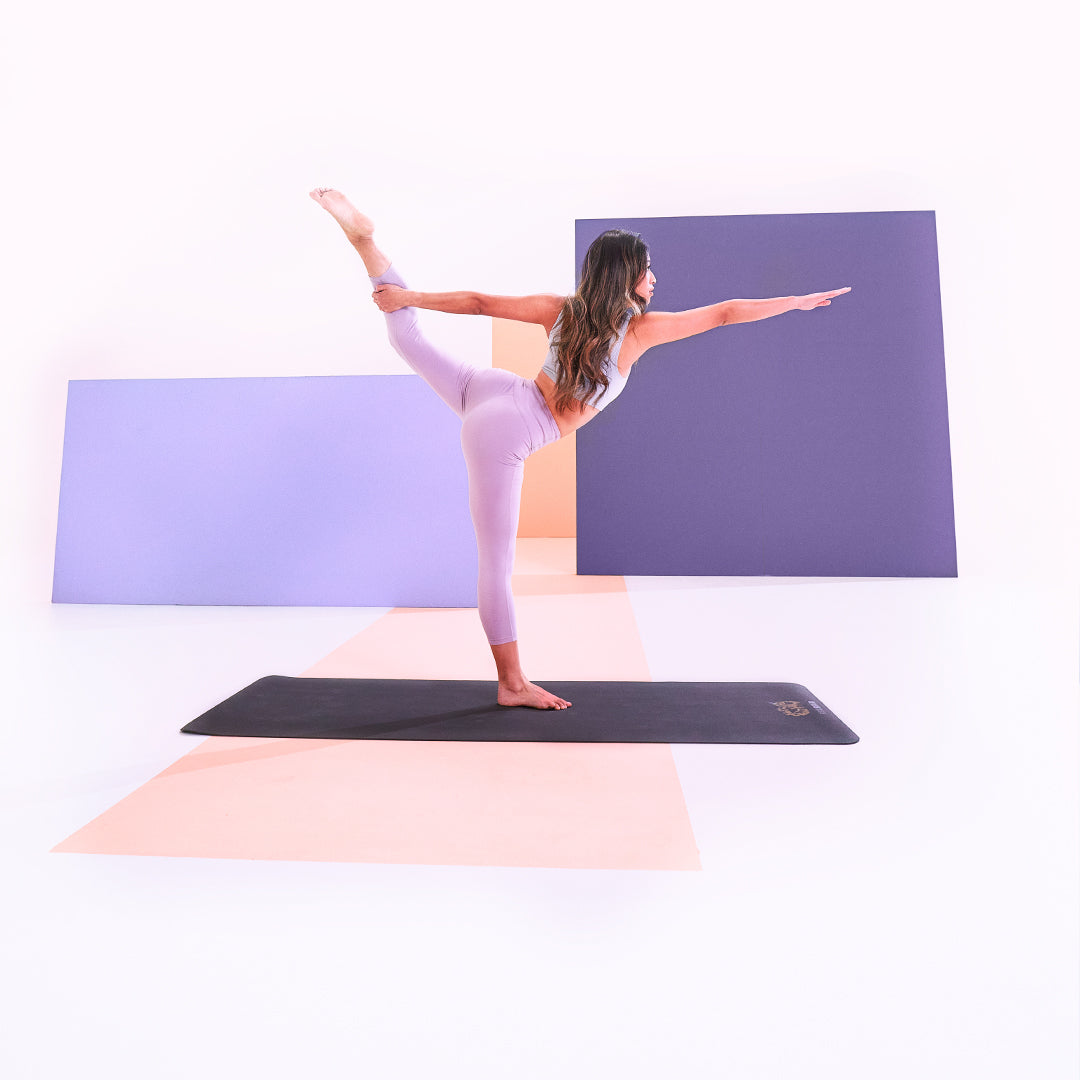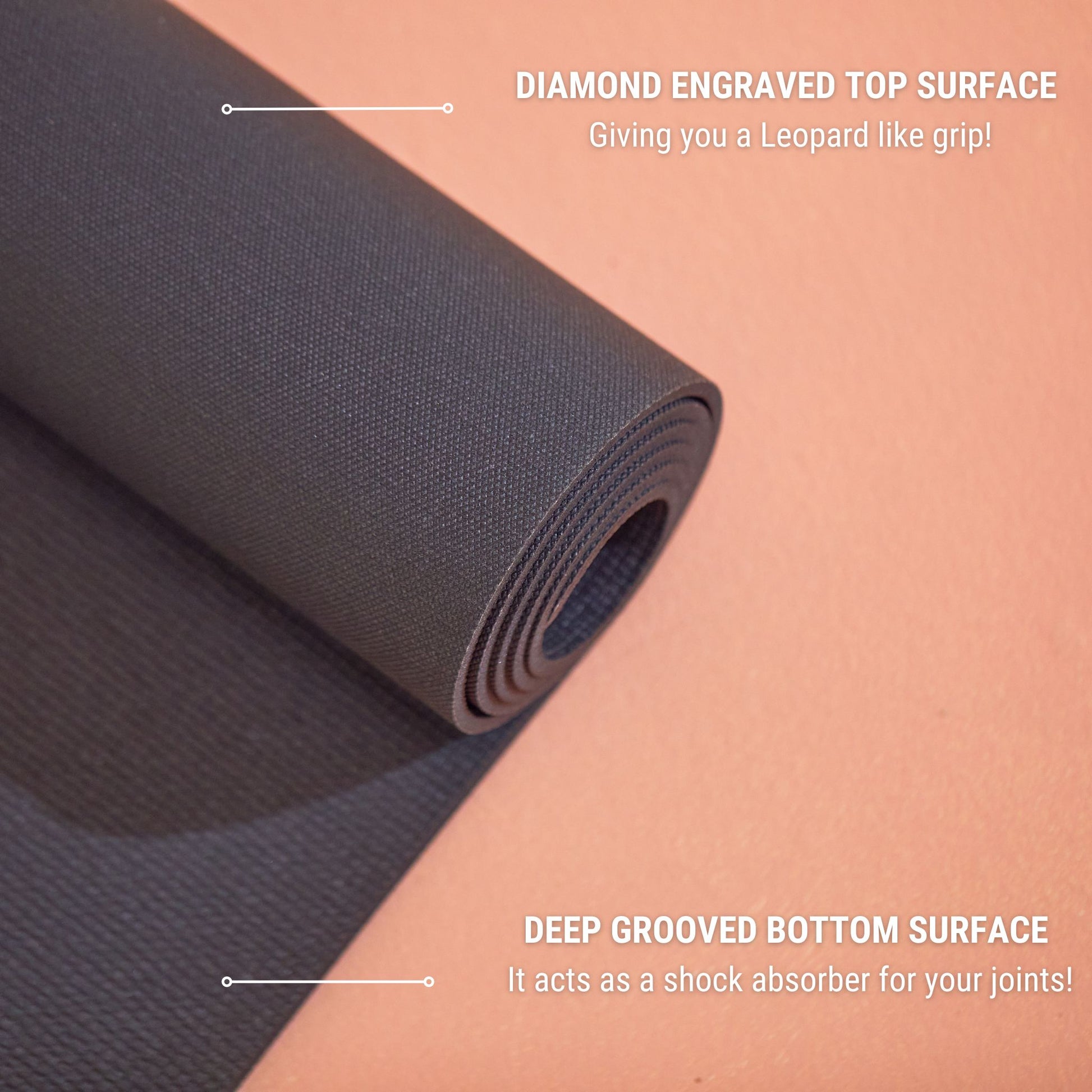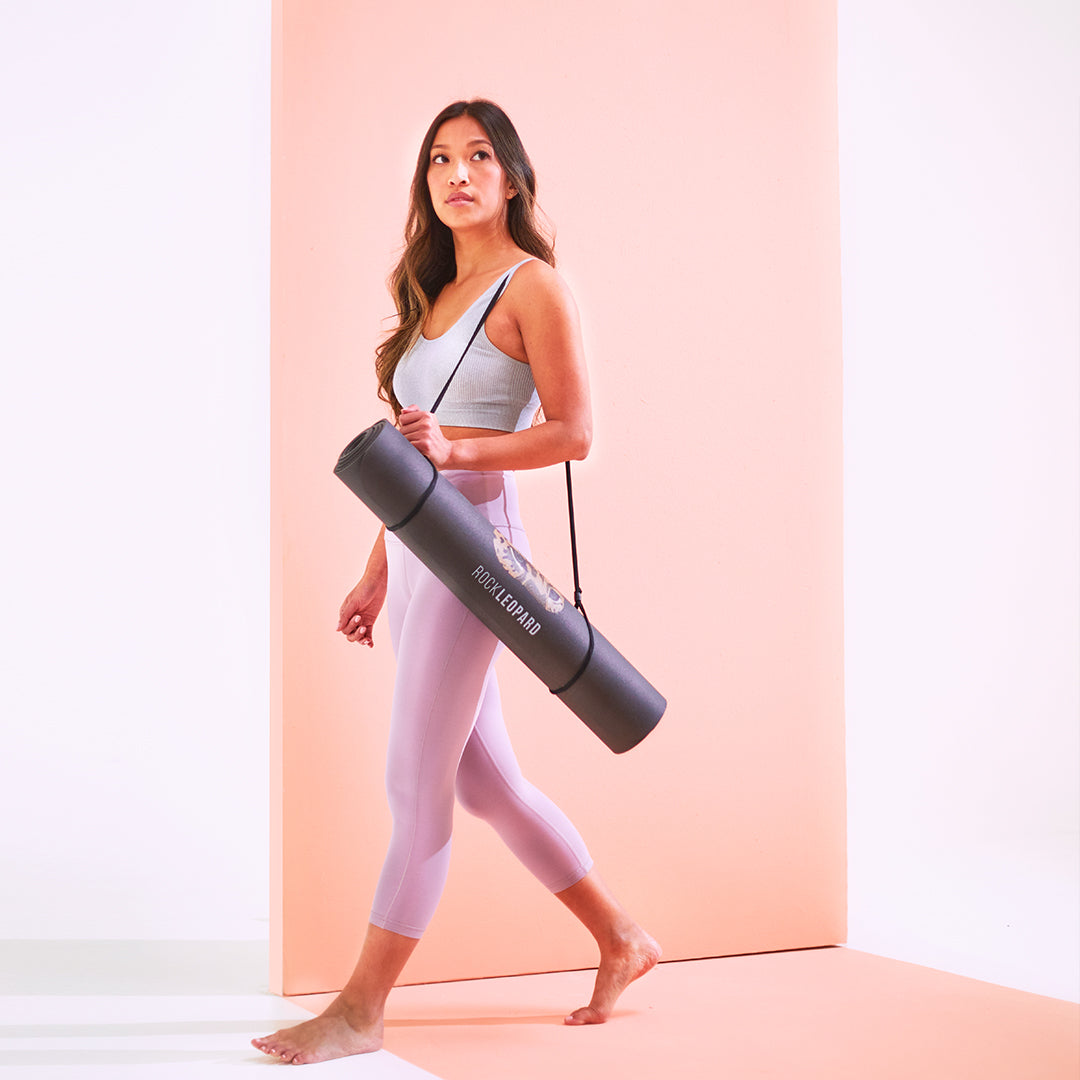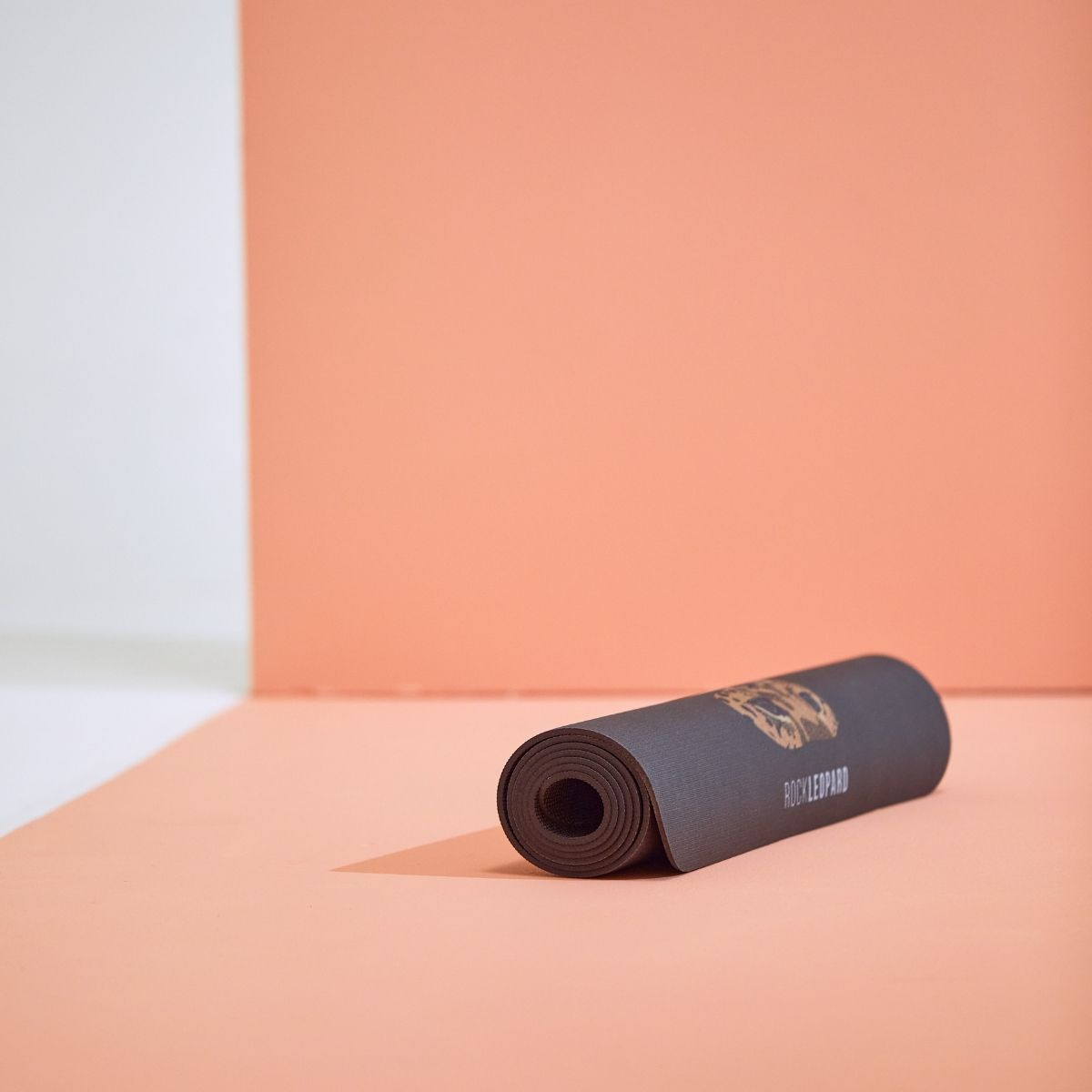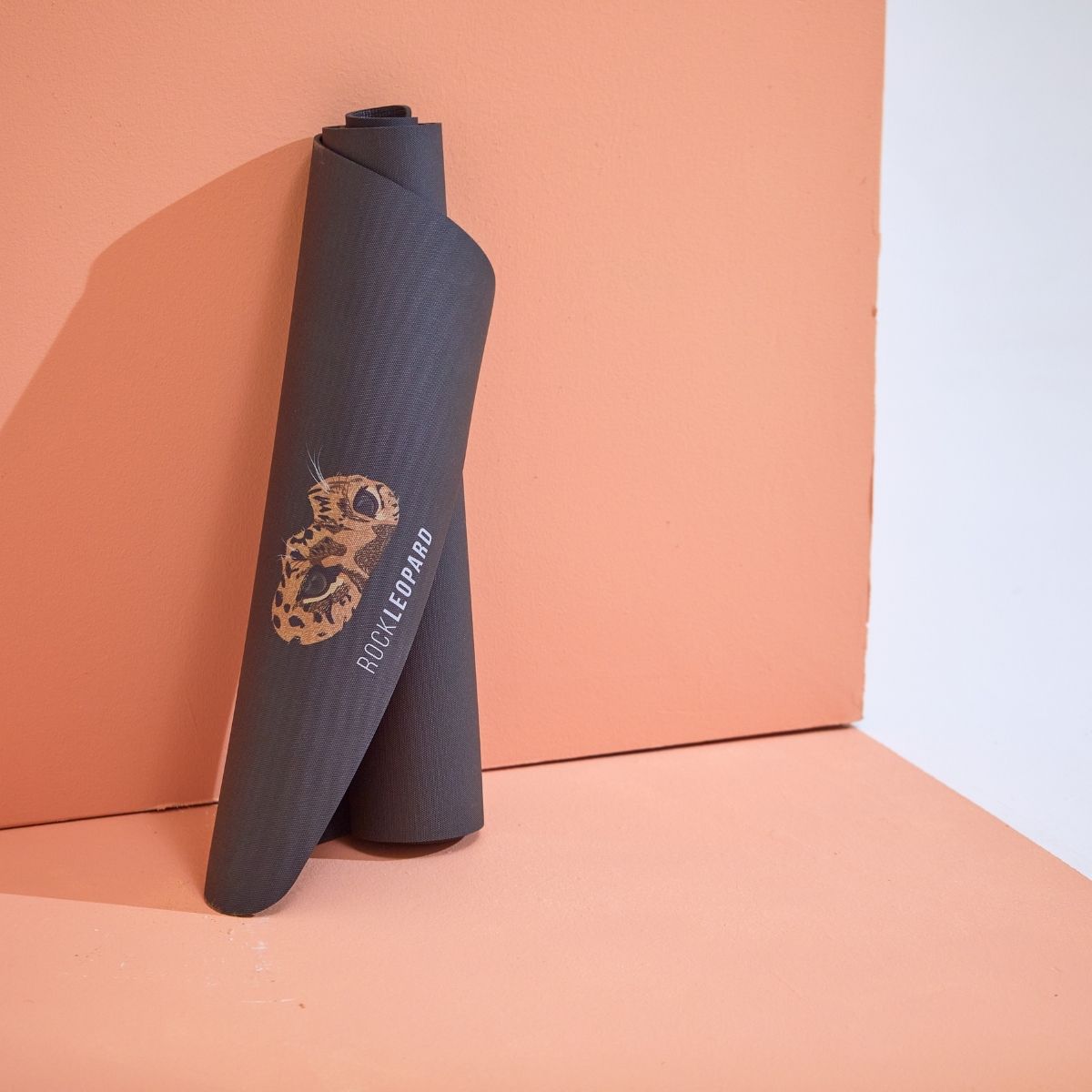 NO MORE SLIPXIETY

PRO. LEVEL. YOGA.
Great grip and look
"Absolutely loveee the look of the mat but more importantly it is great for your yoga practice. I am a teacher and studio owner and this mat is super durable, has great grip and great support. Go for it!" Nikita Parlevliet - Yoga Expert
Pro Series Yoga Mat - Master Every Pose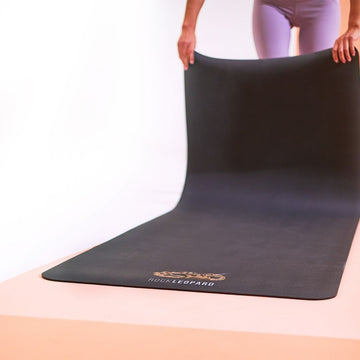 Elevate Your Practice with Unbreakable Quality.
Are you tired of dealing with mats that let you down during practice? If durability, grip, comfort, hygiene, and sustainability are your top concerns, look no further.
Meet Your Solution Here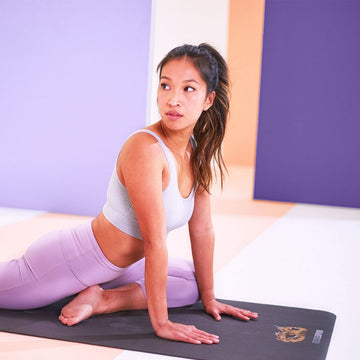 Unimaginable Grip: Guaranteed 3x More.
Flow better in dry yoga classes with 3x more grip compared to other leading yoga mat brands. Step onto this mat, say goodbye to slips, and embark on a journey of uninterrupted yoga sessions.
Stop Slipping Here
The Only 100 Year Mat That You Can Buy.
Conventional yoga mats are unsustainable due to their limited durability and non-biodegradable composition.

However, our Pro Series mat boasts a 100-year lifespan with a Lifetime Guarantee, while the Eco Grip is recyclable and biodegradable, offering a sustainable solution.
Not All Yoga Mats Are Created Equal
How We Compare
Pro Series
Eco Grip
Most Mats
Thickness
5.5 mm
5.0 mm
3-4 mm
Durability
Estimated to last 100-years
Estimated to last 5-8 years
Months - 4 years
Surface Technology
With a closed-cell structure, the mat's surface is impermeable to moisture, resulting in exceptional durability and hygiene.
Featuring an open-cell design, the mat's upper surface is permeable, allowing for effective absorption. It has the remarkable ability to soak up to seven times its weight in liquid, ensuring slip prevention
Closed-cell structure, the utilization of low-grade materials in its construction renders the mat susceptible to rapid wear and tear.
Eco-Friendly
Made with zero emissions. Less enter landfill due to their 100-year expected lifespan.
Crafted from the eco-friendly rubber tree, this product is both biodegradable and recyclable when its useful lifespan concludes.
PVC, abundant in harmful chemicals detrimental to both the environment and personal well-being
International Certificate of Safety
STANDARD 100 by OEKO-TEX® certified products have been tested for harmful substances to protect your health. Tested for toxic chemicals. This label certifies that every component of the product, from the fabric to the thread and accessories, has been rigorously tested against a list of up to 350 toxic chemicals. Meaning it is safe for you, children and animals.
REACH Certified - REACH addresses the production and use of chemical substances, and their potential impacts on both human health and the environment. Rest assured that your mat is safe for use for you, children and animals.
Not Certified
How We Compare
Pro Series
Eco Grip
Most Mats
Durability:
Estimated to last 100-years
Estimated to last 5-8 years
Surface Technology:
Closed-cell for incredible durability and hygiene.
Open-cell for effective absorption, slip prevention.
Closed-cell structure, low-grade materials: rapid wear.
Eco-Friendly:
Made with zero emissions. Less enter landfill due to durability.
Made with Eco-friendly rubber: biodegradable and recyclable.
PVC: harmful chemicals, detrimental to environment.
International Certificate of Safety:
OEKO-TEX® certified: tested against harmful chemicals, safe for all.
REACH Certified: safe for you, children, animals.
Everything You Need To Know About Our Premium Mats
Tired of slipping in downward dog? Mat issues? If you're dedicated to regular yoga practice and seeking a mat that aligns with your commitment, here's what you need to know. ROCKLEOPARD mats are super grippy and durable, and we mean SUPER! We promise you'll never slip while practicing on a ROCKLEOPARD mat but if you do... We will refund you!
Is it durable enough to withstand intensive daily practice?
Yes, our mat's robust construction is built to withstand the demands of daily practice, ensuring longevity without compromise.

The Pro Series is designed to last 100 years and comes with a lifetime guarantee.
The Eco Grip? Expected 5-8 years of use in those hot yoga classes.
Does it offer sufficient cushioning and support for longer sessions?
Yes, our mat's optimal thickness 5-6mm provides ample cushioning, ideal for extended practice, without compromising stability.
Is it easy to clean and maintain, especially with frequent use?
Yes, our mat's low-maintenance surface is easy to clean, designed to withstand regular use and maintain its quality over time.
Is it backed by a warranty or satisfaction guarantee?
Yes, our mats come with a 180 day satisfaction guarantee, assuring you of its quality and our commitment to your satisfaction.

Not to mention, the Pro Series has a lifetime guarantee.
Is the material eco-friendly and sustainable?
We source materials that are sustainable and eco-friendly, and we work with manufacturers who follow ethical and responsible practices.
The Pro Series is made from Polyester with a vinyl coating on the top layer. Manufactured in Germany from the finest materials. These planet-friendly OEKO-TEX 100 compliant yoga mats don't contain any harmful chemicals, are gentle on the skin, and perfect for adults, children, and even your furry friends.

The Eco Grip top layer is made from PU leather which is vegan friendly. The bottom layer is made from natural rubber which comes from the rubber tree which is a sustainable source. These mats are recyclable and biodegradable.
Do your mats contain any materials that may trigger allergies or sensitivities?
Our mats are made with non-toxic materials and are free from PVC, latex, phthalates and other common allergens. However, if you have specific concerns, we recommend consulting with your doctor before purchasing.
Is the design and texture suitable for tactile connection and alignment?
Indeed, our mat's thoughtfully crafted design and texture facilitate tactile connection and precise alignment, enhancing your practice experience.
Where do you ship to?
The Pro & Eco Grip Series mats are only available to Contiguous USA addresses, currently.

Note: Shipping is Fast & Free

If you want us to add your location to our shipping list, please email us at info@rockleopard.com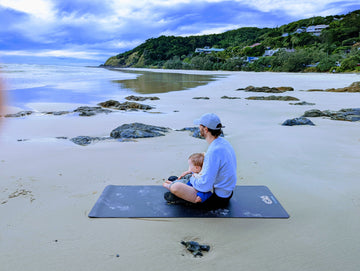 The Maginnis Family
Eradicate Yoga Mat Limitations
We offer more than just exceptional mats – we're dedicated to sustainable practices and reforestation.

Our mission is to provide you with the best yoga experience while contributing to a healthier planet and a brighter future.

Alex Maginnis - Founder
Elevate Your Practice Here
Featured Products
Checkout our range of yoga mats that will make you excel in the studio or in the comfort of your own home, Only at ROCKLEOPARD
Let customers speak for us
Follow Us on Instagram
@rockleopard.yoga