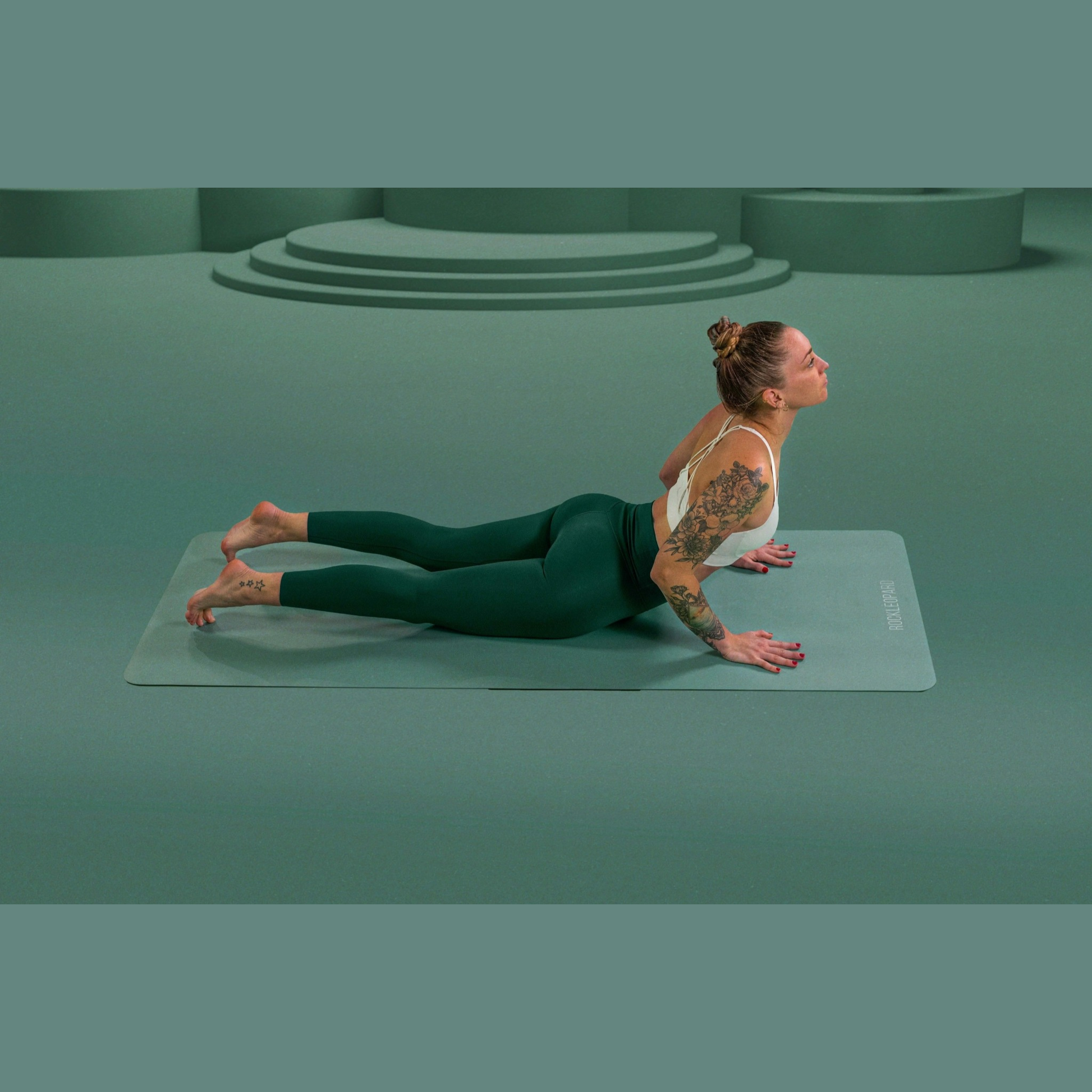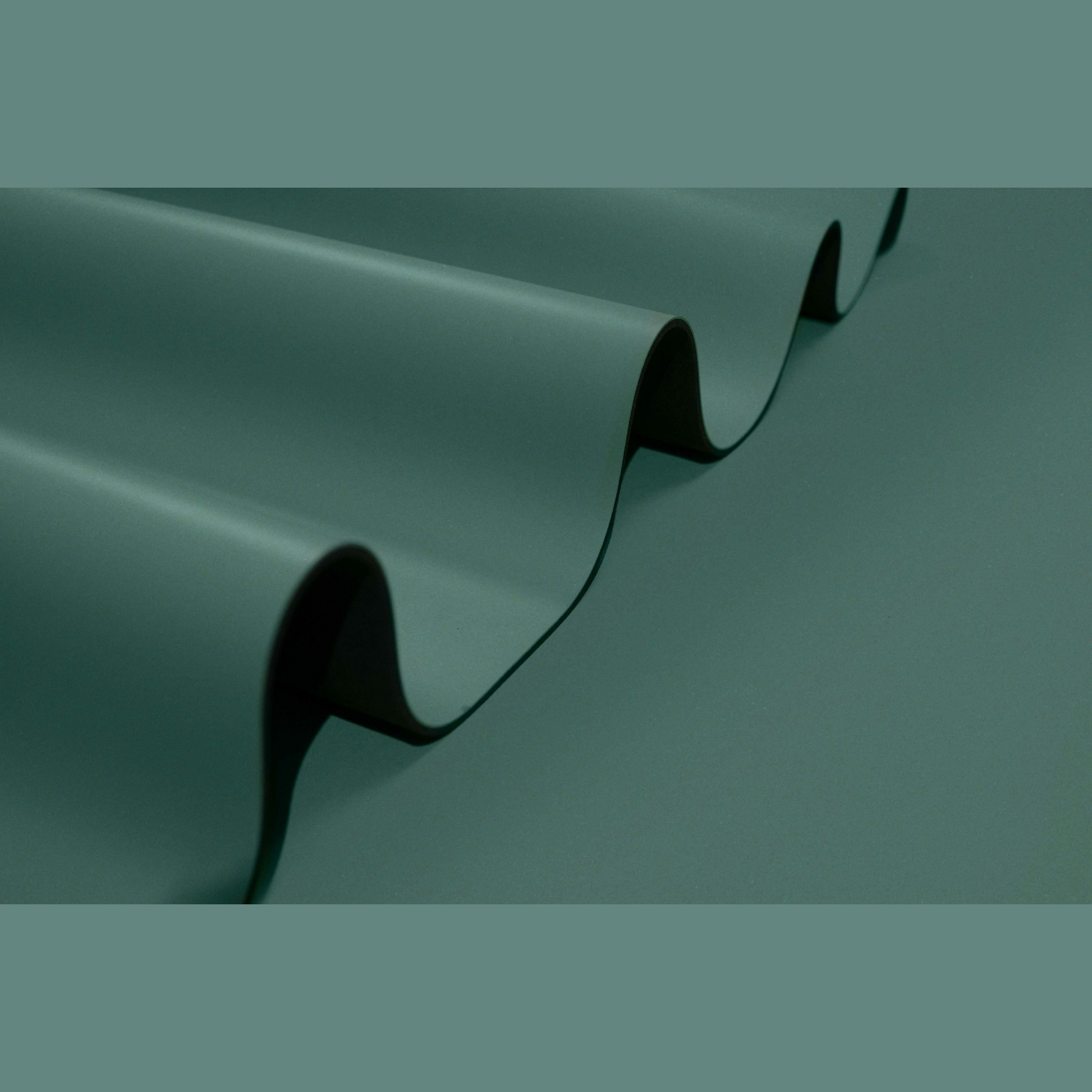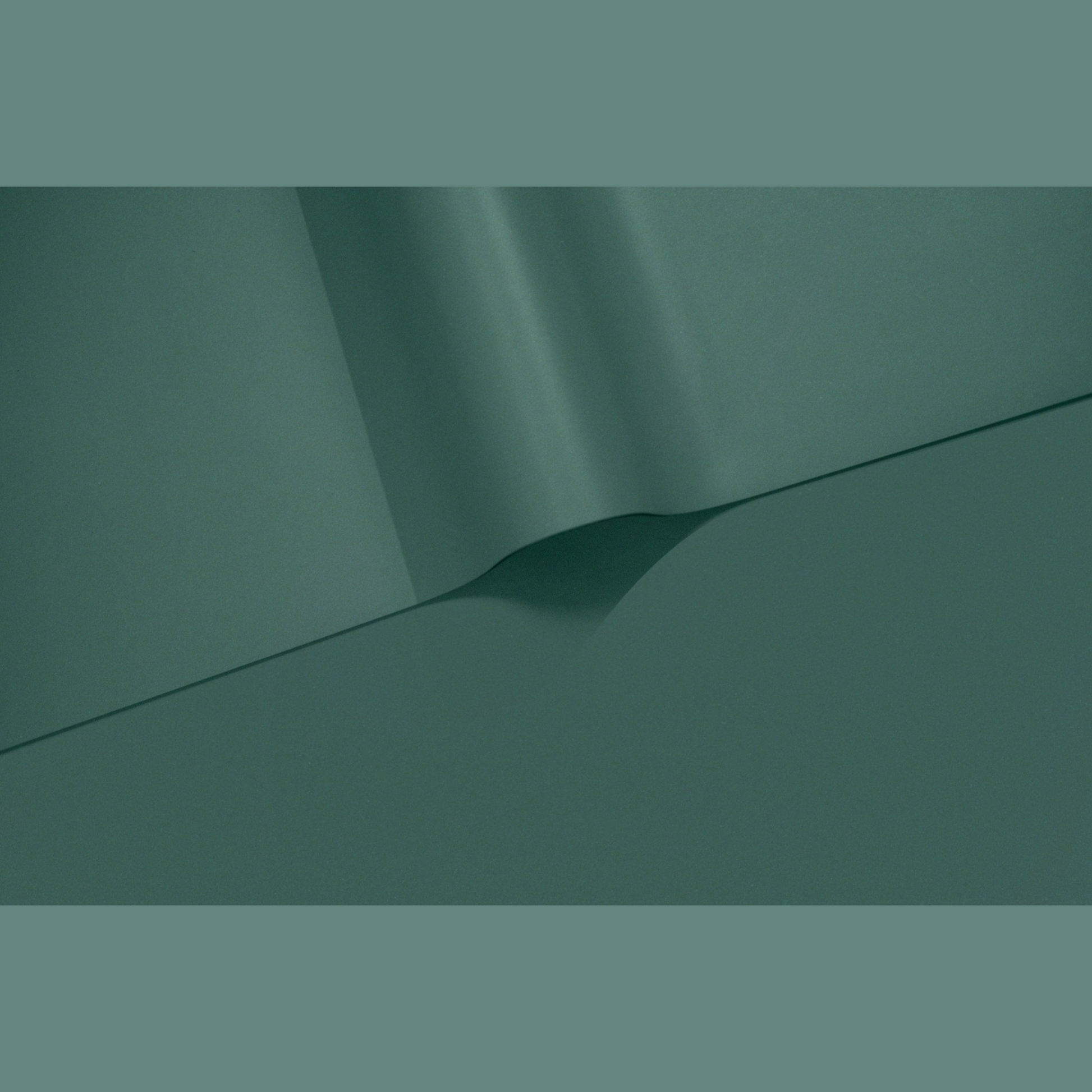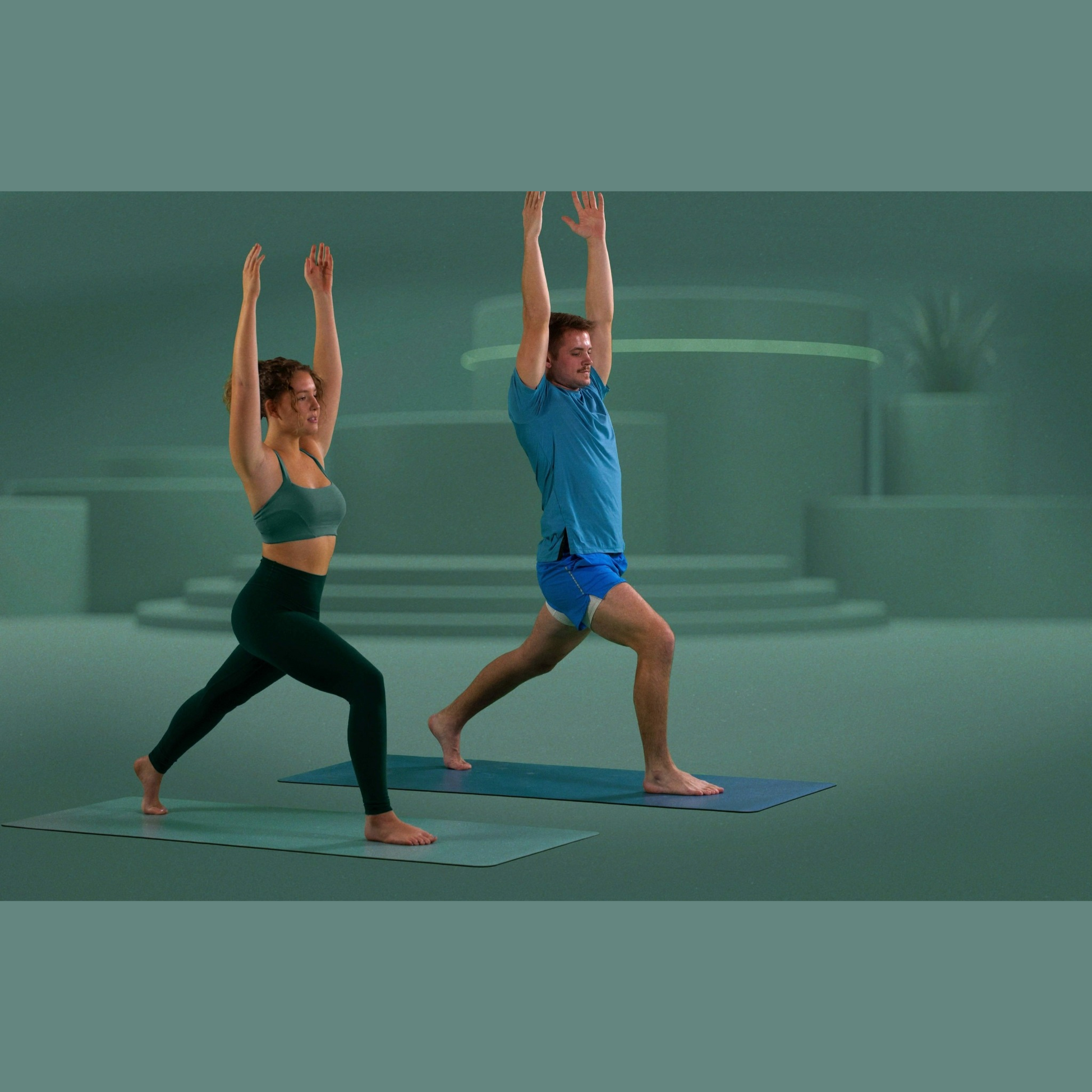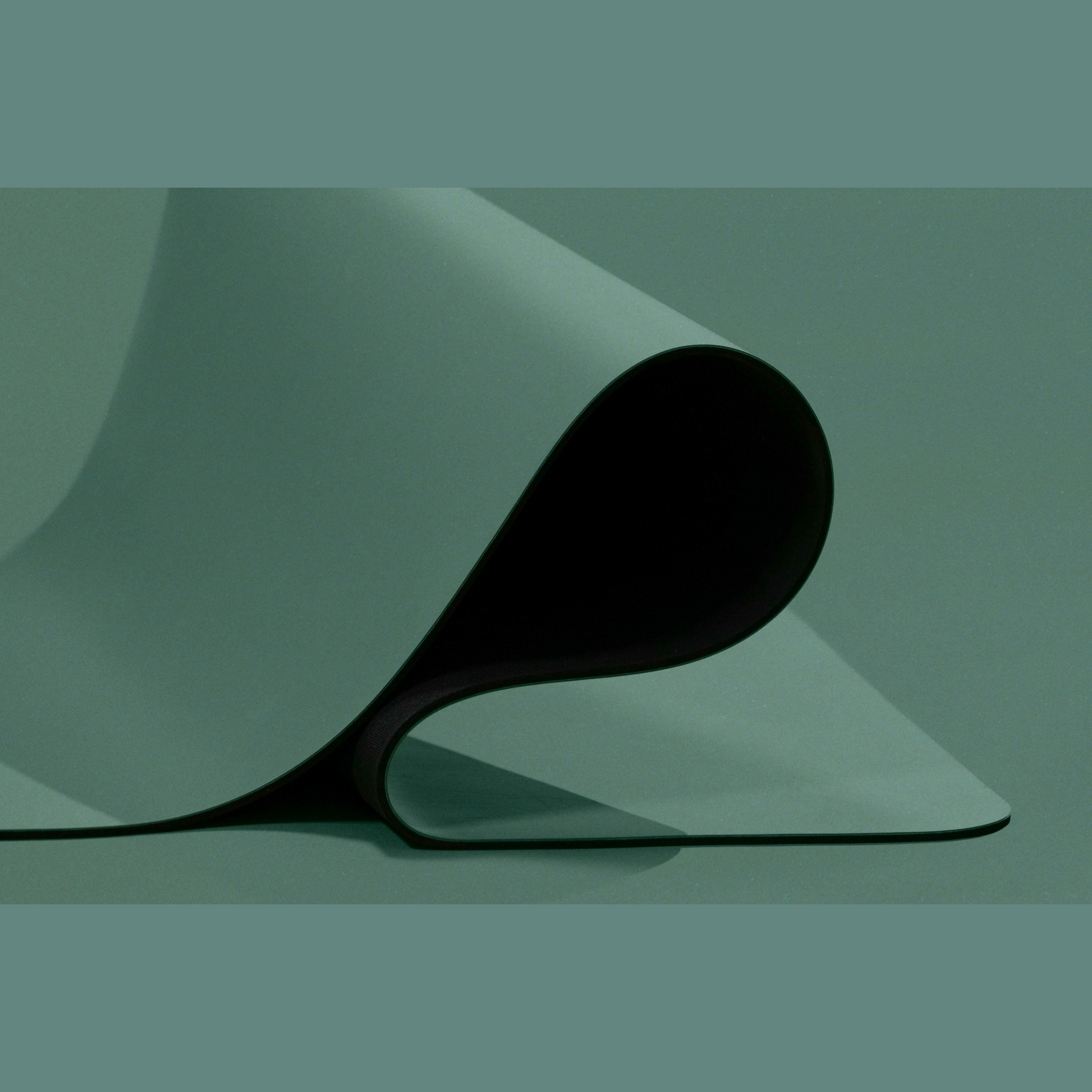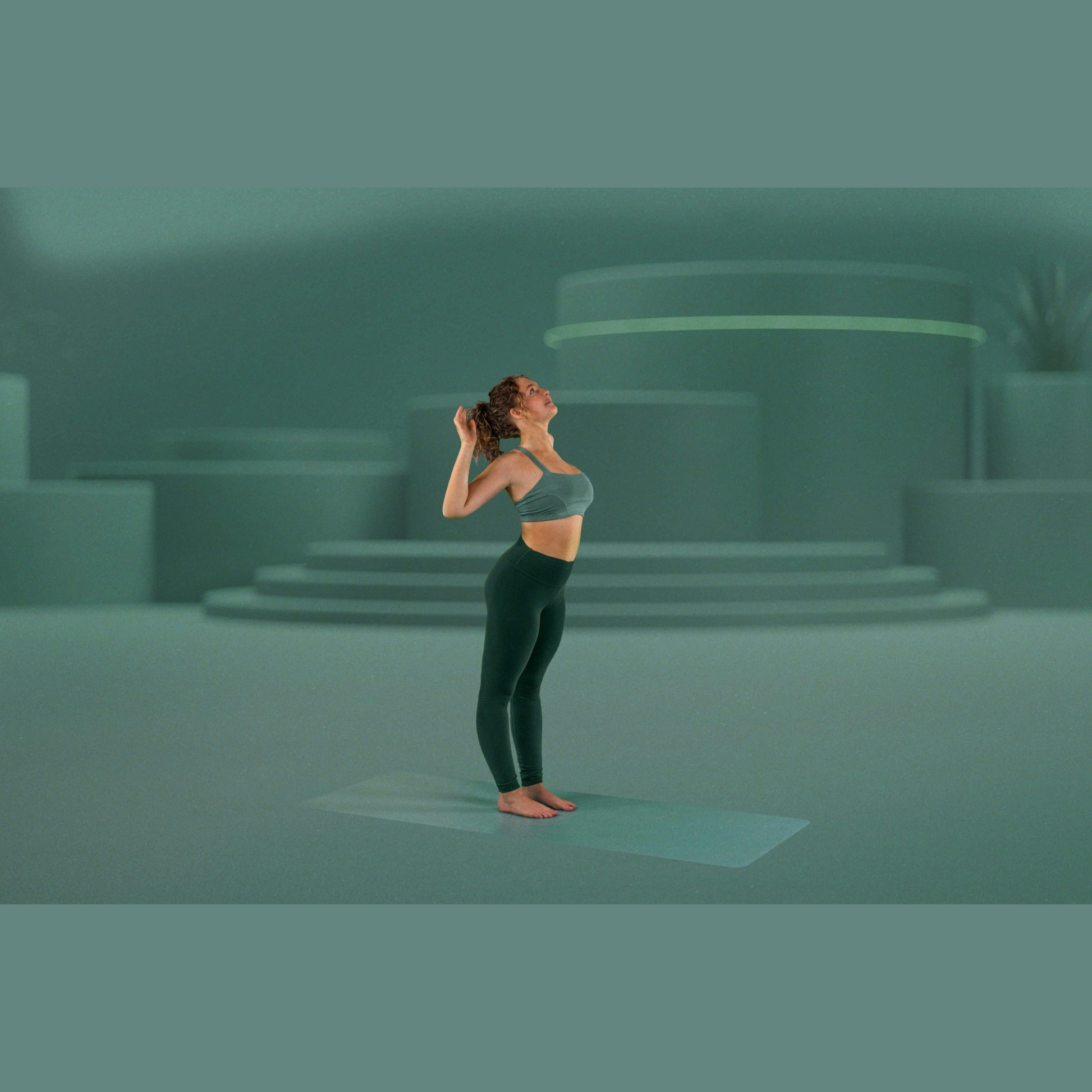 GOODBYE SLIPXIETY!

A MUST-HAVE FOR SERIOUS YOGIS!
Eco Grip Hot Yoga Mat - Green - 5MM
This mat!!!! So in love.

"From grip to thickness to size this has been a perfect mat for my daily practice." Jeanette Raterman
Sale price
$87.00
Regular price
Introducing the Eco Grip by ROCKLEOPARD – Your Ultimate Grip Mat.

Engineered with excellence, it shines even brighter in hot yoga sessions, absorbing moisture to ensure slip-free stability.

Whether you're gracefully flowing or igniting your practice, this mat elevates your poses and effortlessly accompanies you on every journey.

Embrace your new go-to for unparalleled support and performance.
Discover the Eco Grip Mat, brought to you by ROCKLEOPARD.

With a substantial thickness of 5mm and a manageable weight of 6.6lbs, it spans a generous 6ft x 2.2ft.
Specifications:
Dimensions: 72" x 26" (183cm x 66cm)
Weight: 6 lbs (3kg)
Highlighted Features:
Immerse yourself in unparalleled dry grip, thanks to our open cell proprietary PU material.
Experience swift moisture absorption, ensuring a secure hold during your practice.
Our unique design enables rapid moisture passage, absorbed by the natural rubber bottom layer.
Boasting 7 x the absorption capacity of competing mats.
Relish the softer cushioning that supports your joints throughout your journey.
Step confidently with our proprietary rubber composite engineered for superior grip, preventing mat slippage on various surfaces.
Please note that the Eco Grip mat's open-cell construction and moisture-absorbent nature may lead to visible wear over time, showcasing your commitment to your practice. If you need a harder wearing mat, see the Pro Series
Experience the ultimate satisfaction with our hot yoga mats. Here's what we have in store for you:
Fast & Free Shipping: Receive your order in no time, with no additional fees.
180 Day Returns: Not fully satisfied? Return your mat hassle-free within 180 days.
Money Back Guarantee: We're confident in our products. If you're not happy, we'll provide a refund.
Durable: Our Eco Grip Series is expertly built to withstand the test of time, offering 5-8 years of reliable performance.
Pure and Safe: Our mats are REACH compliant, ensuring they are free from harmful substances.
With fast shipping, easy returns, a money-back guarantee, and a durable lifespan of 5-8 years, our hot yoga mats are designed to exceed your expectations. Rest assured, our mats are free from harmful chemicals, providing peace of mind for your practice. Give us a try and let us guide you towards ultimate satisfaction every step of the way.
Avoid using disinfectants on Eco Grip mats designed for moisture absorption, as the liquid may be absorbed into the mat and become difficult to clean effectively.
Opt for a mix of lukewarm water, and a mild soap to condition, cleanse, and prevent buildup on the surface of your mat. By doing so, you enhance the performance and extend the lifespan of your mat.
Follow these steps for optimal results:
Dampen a clean cloth with water and remove excess moisture.
Dispense the mix onto the damp cloth, applying gentle pressure as you wipe the mat's surface.
Repeat this process until the entire mat surface is treated.
Rinse the cloth thoroughly and use it to wipe down the mat with fresh water.
Employ a dry cloth to absorb any residual moisture.
Allow the mat to air dry before rolling and storing.
With Eco Grip, enjoy a mat that truly supports your practice, along with a care routine that elevates its longevity.
Cost: Shipping & Returns are Free.

Where: Shipping is currently only available within Contiguous USA.

Delivery Times: Your product will be with you within 2 to 3 days. However this is a guide.

Refunds: We want you to be 100% satisfied with your purchase. Items can be returned or exchanged within 180 days of delivery - an industry first.
Eco Grip Hot Yoga Mat - Green - 5MM
HOW DOES YOUR ECO GRIP DIFFER FROM OTHERS
PREMIUM PU Leather SUPERGRIP™ SURFACE
Unlock supreme anti-slip performance: From gentle flows to intense sweats.
HYDRO FLOW™ MATRIX
Innovative pattern swiftly channels moisture, absorbing it into the core. The moisture soaks down into the bottom natural rubber layer which has antimicrobial qualities, keeping your mat hygienic.
ETHICAL CREATION
Crafted with care and responsibility, embodying excellence.
ACCREDITED REACH-COMPLIANT PRODUCT FOR PEACE OF MIND
REACH certified - REACH addresses the production and use of chemical substances, and their potential impacts on both human health and the environment. Rest assured that your mat is safe for use for you, children and animals.
Not All Yoga Mats Are Created Equal
How We Compare
Pro Series
Eco Grip
Most Mats
Thickness
5.5 mm
5.0 mm
3-4 mm
Durability
Estimated to last 100-years
Estimated to last 5-8 years
Months - 4 years
Surface Technology
With a closed-cell structure, the mat's surface is impermeable to moisture, resulting in exceptional durability and hygiene.
Featuring an open-cell design, the mat's upper surface is permeable, allowing for effective absorption. It has the remarkable ability to soak up to seven times its weight in liquid, ensuring slip prevention
Closed-cell structure, the utilization of low-grade materials in its construction renders the mat susceptible to rapid wear and tear.
Eco-Friendly
Made with zero emissions. Less enter landfill due to their 100-year expected lifespan.
Crafted from the eco-friendly rubber tree, this product is both biodegradable and recyclable when its useful lifespan concludes.
PVC, abundant in harmful chemicals detrimental to both the environment and personal well-being
International Certificate of Safety
STANDARD 100 by OEKO-TEX® certified products have been tested for harmful substances to protect your health. Tested for toxic chemicals. This label certifies that every component of the product, from the fabric to the thread and accessories, has been rigorously tested against a list of up to 350 toxic chemicals. Meaning it is safe for you, children and animals.
REACH Certified - REACH addresses the production and use of chemical substances, and their potential impacts on both human health and the environment. Rest assured that your mat is safe for use for you, children and animals.
Not Certified
How We Compare
Pro Series
Eco Grip
Most Mats
Durability:
Estimated to last 100-years
Estimated to last 5-8 years
Surface Technology:
Closed-cell for incredible durability and hygiene.
Open-cell for effective absorption, slip prevention.
Closed-cell structure, low-grade materials: rapid wear.
Eco-Friendly:
Made with zero emissions. Less enter landfill due to durability.
Made with Eco-friendly rubber: biodegradable and recyclable.
PVC: harmful chemicals, detrimental to environment.
International Certificate of Safety:
OEKO-TEX® certified: tested against harmful chemicals, safe for all.
REACH Certified: safe for you, children, animals.
"This mat!!!! So in love."
"From grip to thickness to size this has been a perfect mat for my daily practice." Jeanette Raterman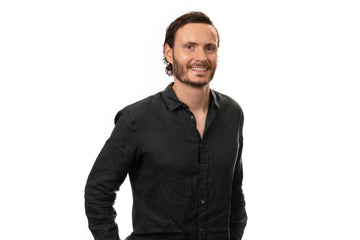 The Story Behind ROCKLEOPARD
During a transformative journey, yoga became my guiding light, rescuing me from the clutches of panic attacks.

Just like a beacon, it taught me presence and the art of silencing my racing thoughts.

Recognizing the widespread grip of anxiety and self-doubt, I was moved to make a difference.

Thus began our venture – a yoga brand committed to crafting enduring, eco-friendly products that stand as testaments to time.

Your story becomes part of our story, a tapestry woven by individuals united in the pursuit of growth and mindful living.

Join us in shaping a better future, one breath, one pose, and one sustainable step at a time.

Founder - Alex Maginnis

Questions? Let Us Help You
Why should I invest in hot yoga mat? Can't I just use a regular mat?
A professional standard hot yoga mat offers unique benefits specifically designed for hot yoga practices. Its advanced moisture-absorbing capabilities, allowing it to absorb up to 7 times its own weight in moisture, ensure a superior grip and prevent slipping during intense sweat-inducing sessions. This added traction and stability enhance your performance and safety, enabling you to fully focus on your practice.
I'm concerned about the durability of a hot yoga mat. Will it withstand the wear and tear?
Our professional standard hot yoga mats are built with durability in mind. They are crafted using high-quality materials and superior construction techniques, ensuring they can withstand the rigorous demands of hot yoga practice. With proper care, our mats are designed to last, providing you with a long-term investment in your yoga journey.
I'm worried about the environmental impact of purchasing a new mat. Is the hot yoga mat eco-friendly?
We understand and share your concern for the environment. That's why our hot yoga mats are designed with sustainability in mind. They are made from eco-friendly materials that minimize harm to the planet. Additionally, our commitment to reducing waste extends to our packaging, which is made from recyclable materials. By choosing our hot yoga mat, you can practice with a clear conscience, knowing you're making an environmentally responsible choice.
I'm not sure if the added features of a professional standard hot yoga mat are worth the price. Can't I achieve similar results with a more affordable option?
While more affordable options exist, they may not provide the same level of performance and benefits as a professional standard hot yoga mat. The advanced moisture-absorbing capability of our mat ensures a secure grip, reducing the risk of slipping and injury. The added thickness and cushioning offer optimal comfort for your joints. By investing in a professional standard mat, you're investing in your practice, enhancing your performance, and prioritizing your safety and well-being.
What if I have allergies or sensitivities to certain materials?
The Eco Grip Series is made from high-quality, non-toxic materials that are safe for most users. It is REACH Compliant, meaning it is free from harmful chemicals and is safe for your skin. However, if you have specific concerns, please contact us and we'll be happy to help.
WE'VE GOT FANS
Since 2019, ROCKLEOPARD have been crafting the most durable and earth-friendly yoga mats. Our mission is to ensure less waste ends up in landfills while providing YOU with a mat that truly lasts.
Frustrated with mats that quickly deteriorate and are made from low-grade, chemical-laden materials, we took matters into our own hands.
We've received numerous RAVE reviews from satisfied yoga teachers and customers alike who've transformed their LIFE and practice. Join our family, experience the difference, and choose a mat that supports YOU and the environment.
GREAT MAT
I just received my mat. Shipping was fast and I love the heavy duty tube it comes in. Mat has a sticky texture even though it's not the hot yoga grip version which is good since I sweat a lot. I teach several classes a week and so far so good! Easy to clean, thick and kind on joints, feels sturdy! I'm looking forward to not having to replace my mat as often. ❤️ Melissa Chura - Yoga Teacher
GREAT GRIP AND LOOK
Absolutely loveee the look of the mat but more importantly it is great for your yoga practice. I am a teacher and studio owner and this mat is super durable, has great grip and great support. Go for it! Nikita Parlevliet - Yoga Studio Owner
HOT YOGA USE
I have used this mat for 3 consecutive hot yoga classes and this is the best mat I have used over my 15 years of practice.The thickness is perfect as well as the firmness. Lots of sweat already and this mat hasn't blinked. I couldn't recommend a mat more. Matt S
I ABSOLUTELY LOVE MY ROCKLEOPARD YOGA MAT
Your design set the standard for what all mats should be like and I am absolutely grateful that I found your product and purchased one. Seth Craycraft - Yoga Veteran