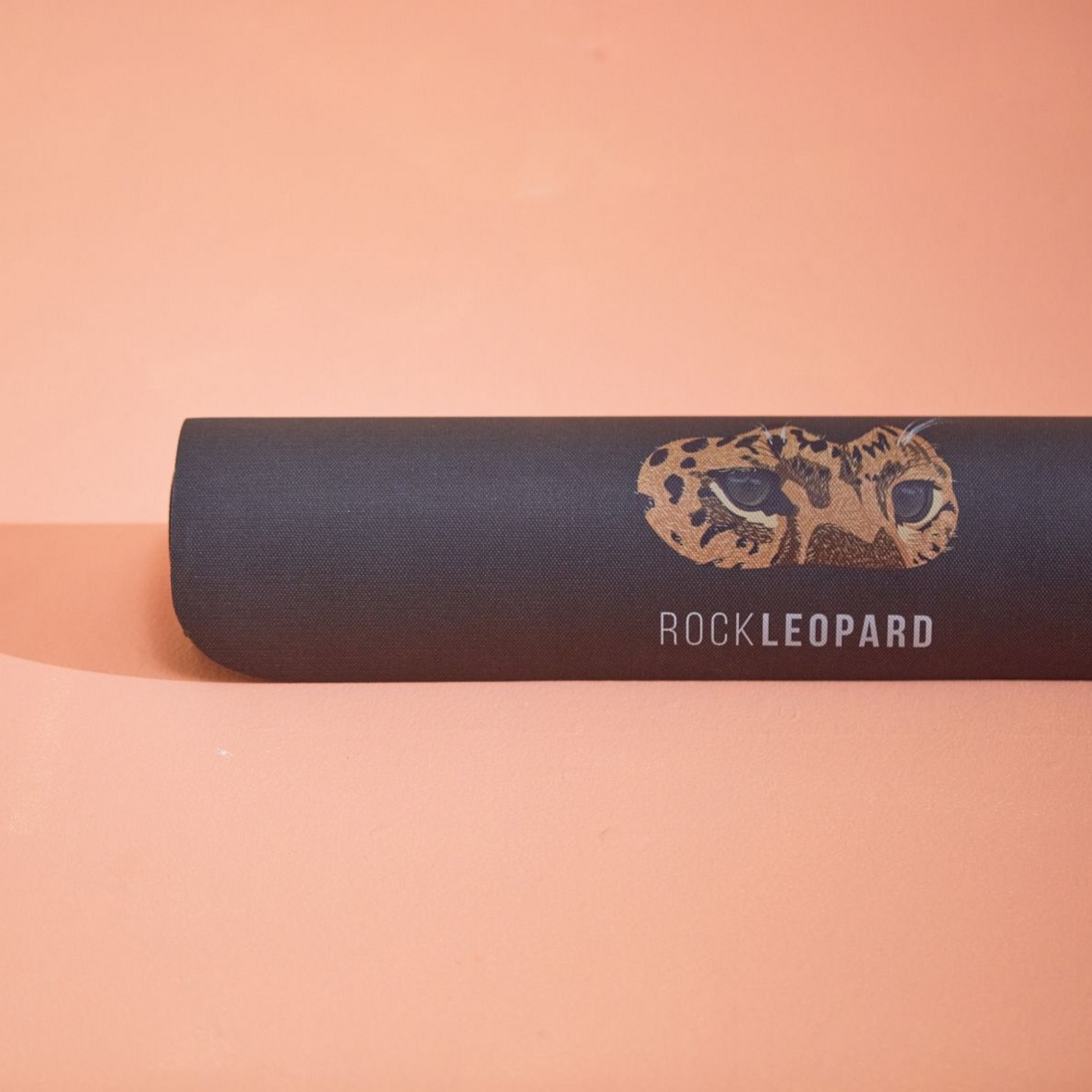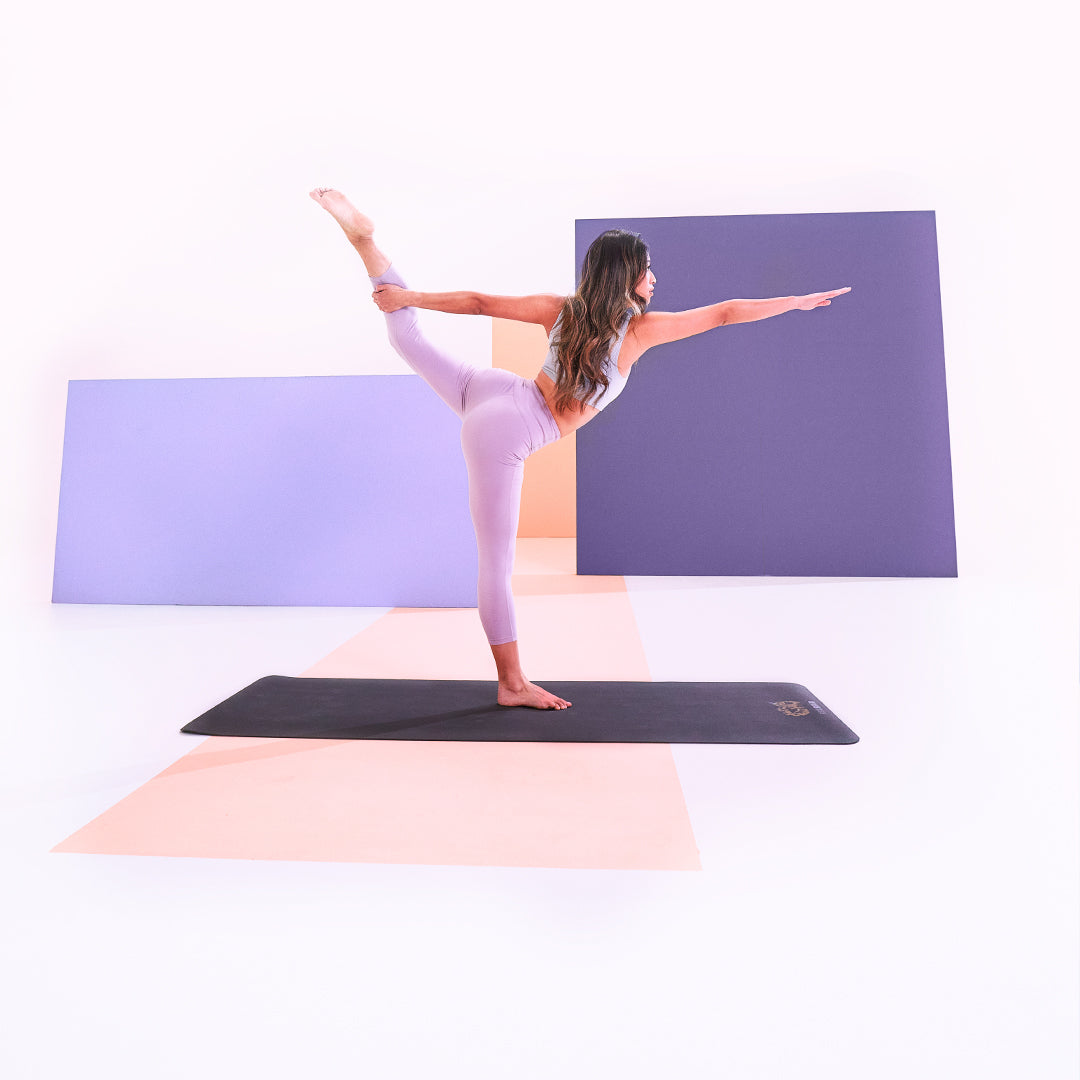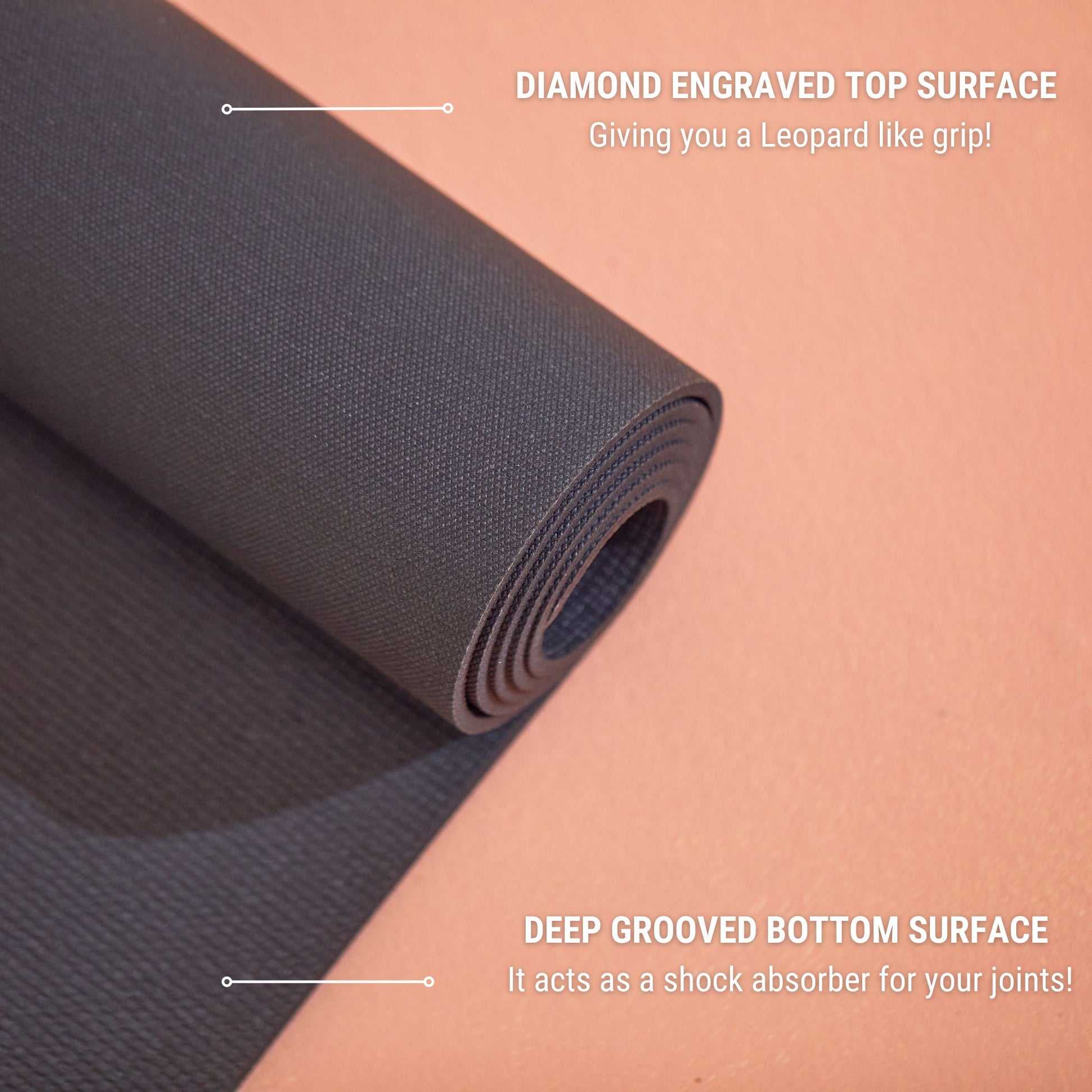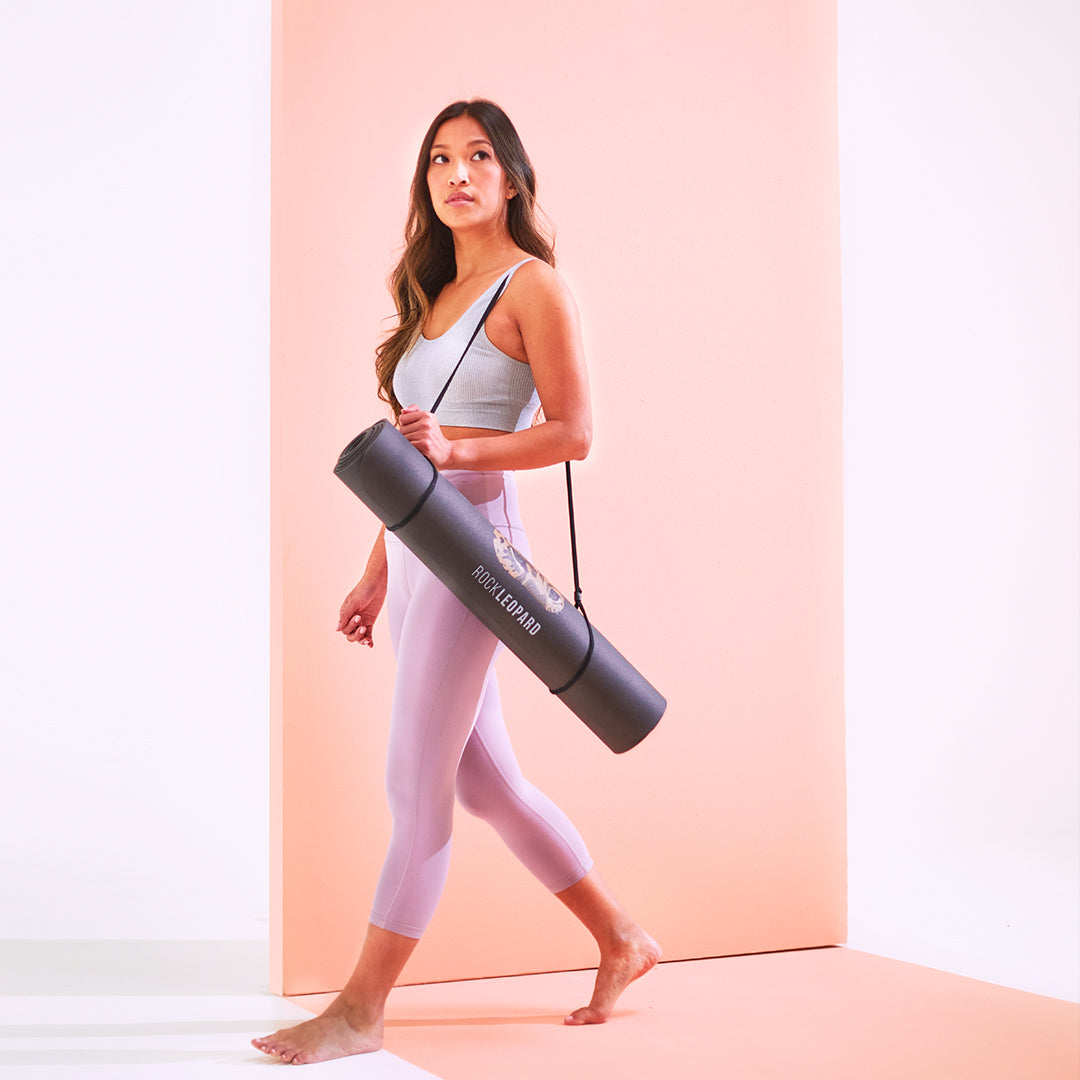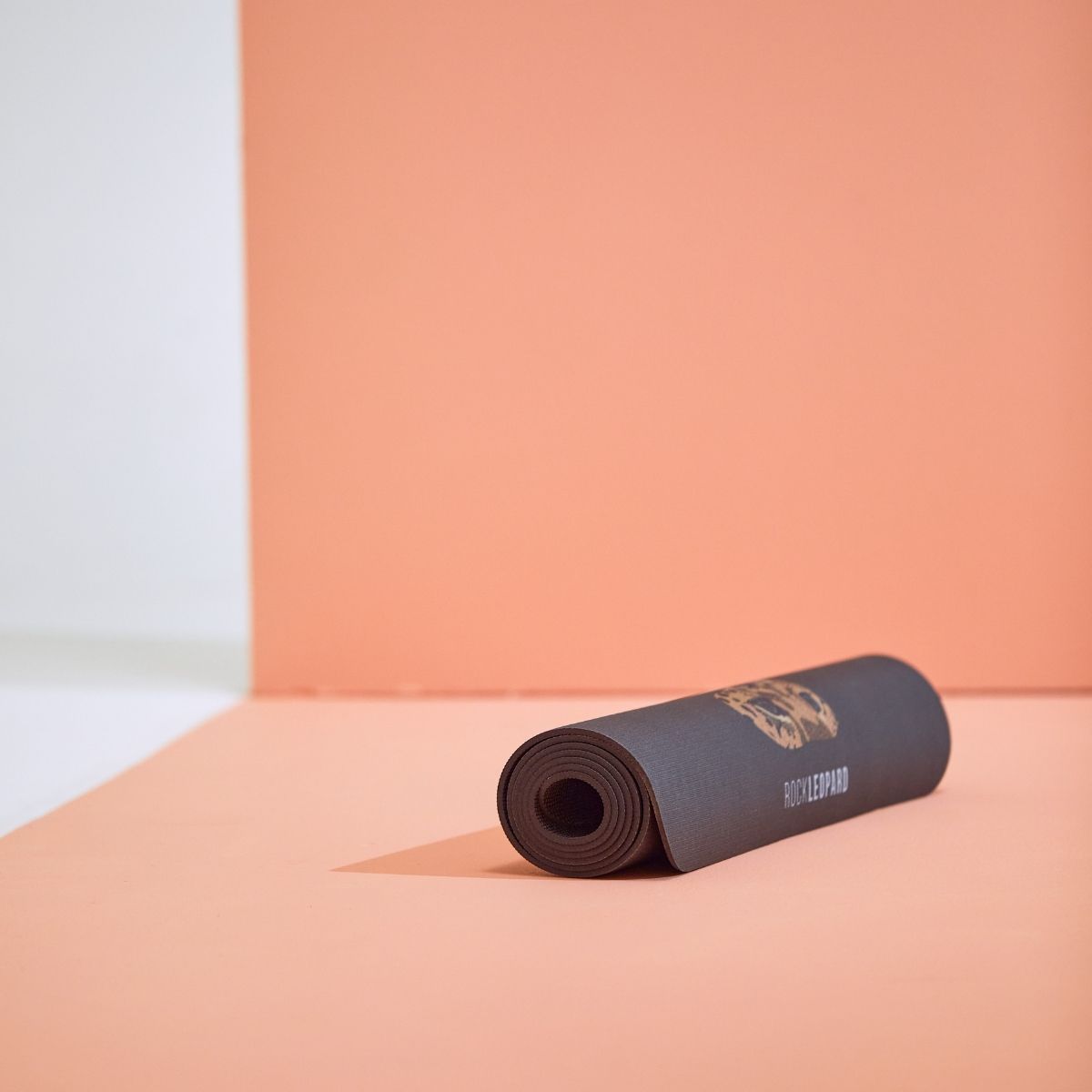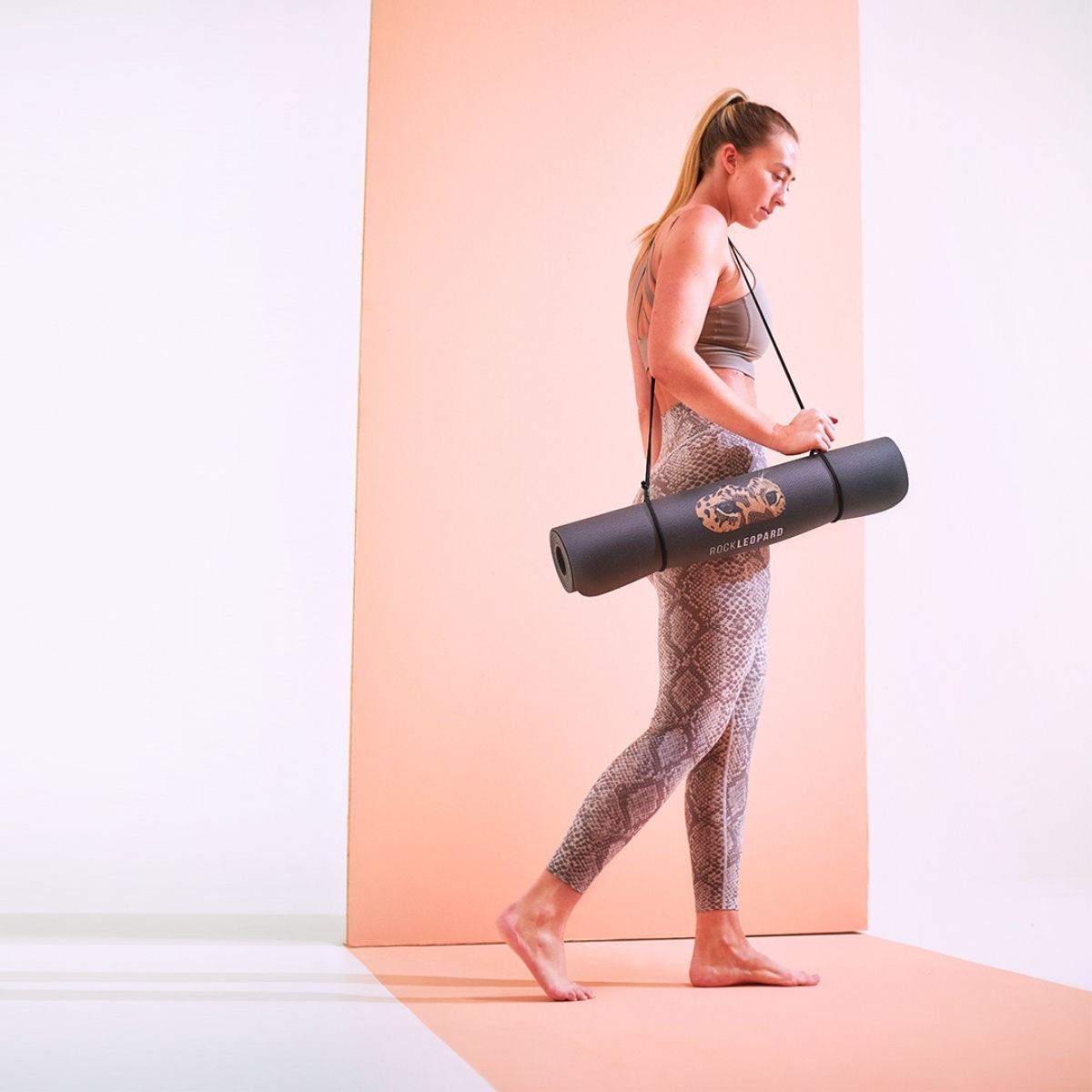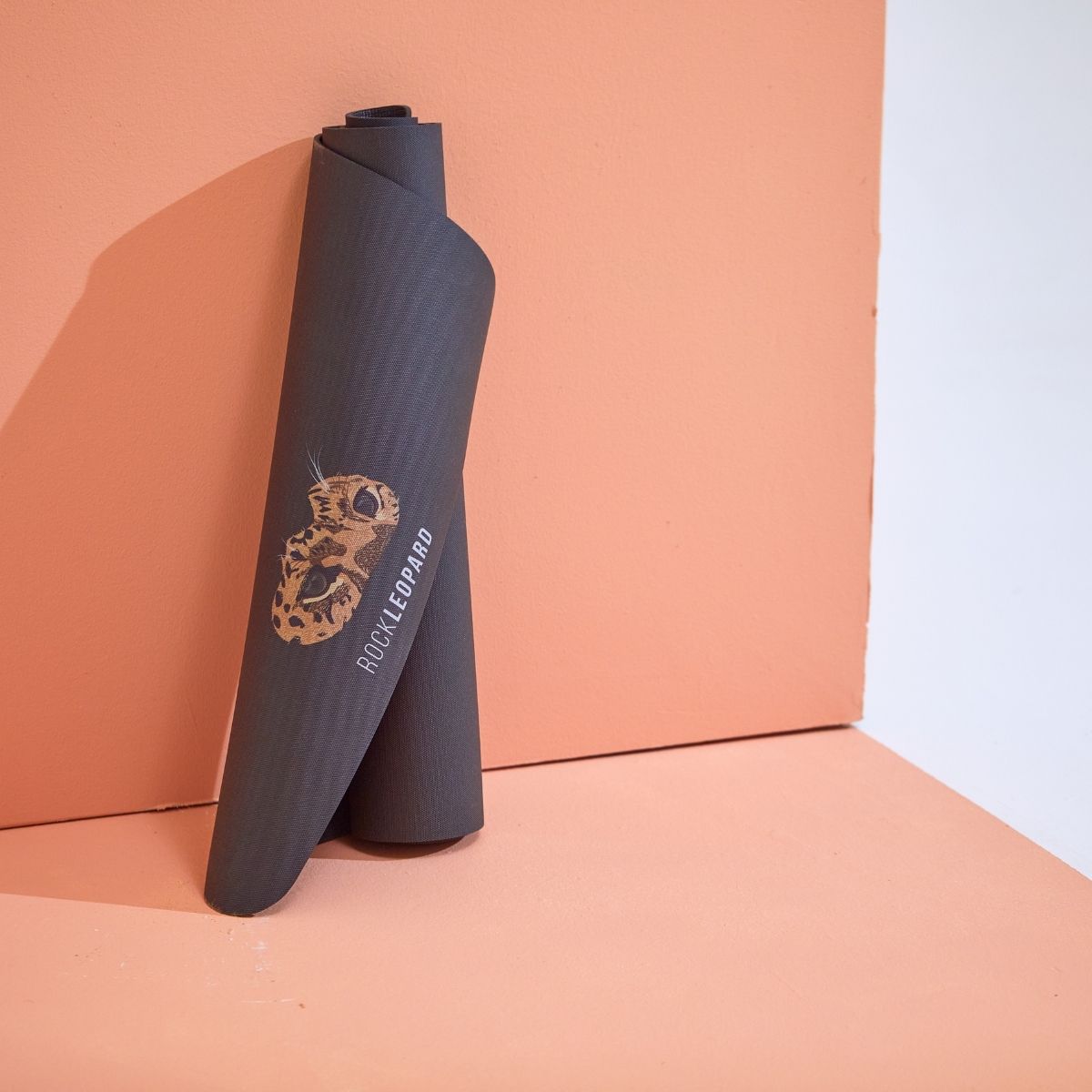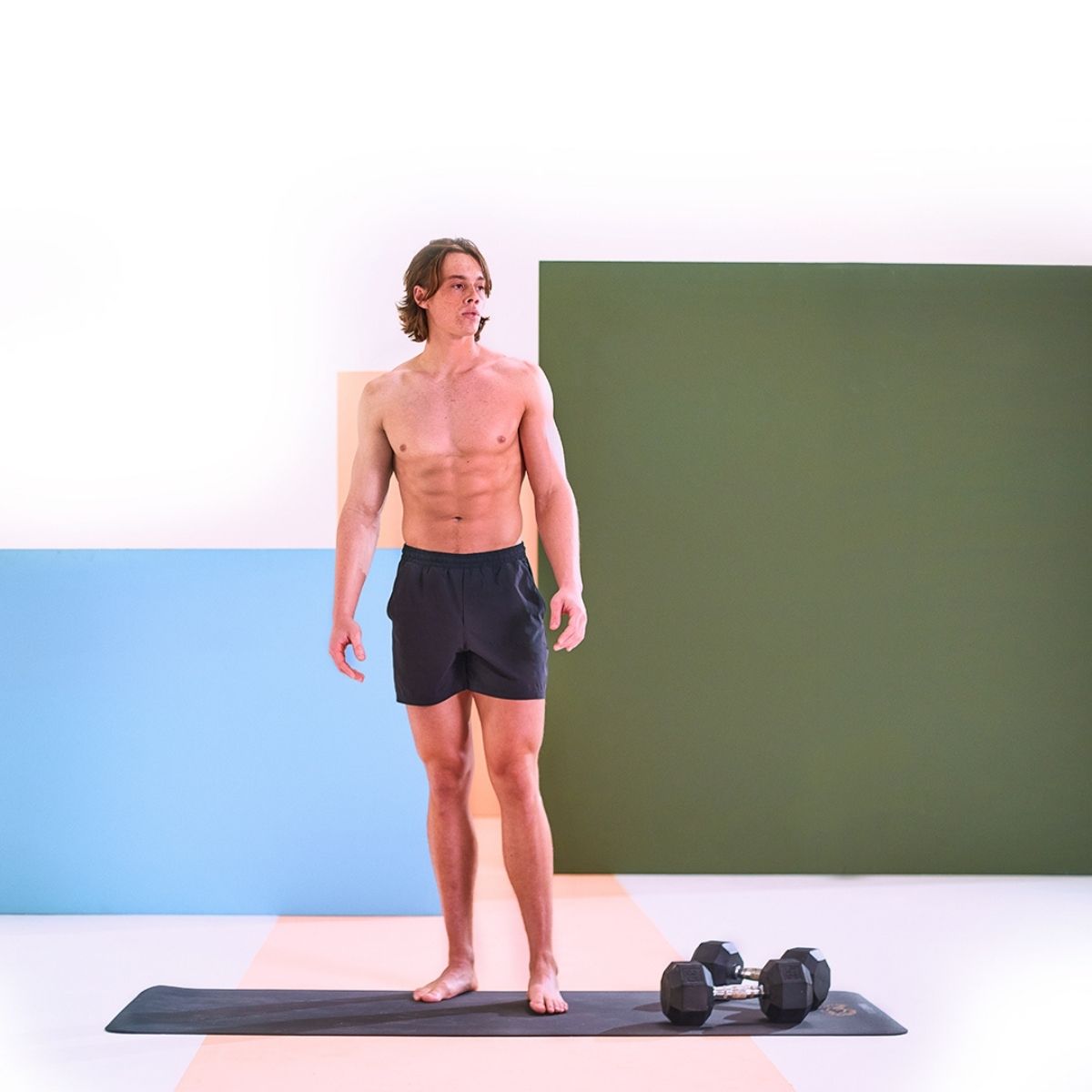 Pro Series™ Yoga Mat 5.5MM - Master Every Pose
LIFETIME GUARANTEE Included
Great grip and look

"Absolutely loveee the look of the mat but more importantly it is great for your yoga practice. I am a teacher and studio owner and this mat is super durable, has great grip and great support. Go for it!"

Nikita Parlevliet - Yoga Expert
The Pro Series quickly earned us a trusted name in the yoga community.
Crafted for lifelong durability, this mat comes with the stamp of teacher approval.
With a high-density cushioning, it offers unparalleled support, stability, and safeguards your joints.
Its closed-cell structure acts as a barrier against moisture and bacteria, allowing for easy disinfection.
Masterfully engineered in Germany and OEKO-TEX®️ certified for your peace of mind.
Experience the optimal dimensions: 5.5mm thick; 6.1ft x 2.1ft; 7lbs
Made from OEKO-TEX®️ STANDARD 100 certified polyester. Meaning it's caring for your skin.
Comfort and joint protection on any surface. No more joint pain.
Diamond engraved top layer allows for seamless movement between poses. This gives you an incredible grip and flow.
Proprietary deep checked bottom pattern anchors the mat firmly to the Floor. This stops the mat from slipping. This side can also be practiced on as it acts like a shock absorber for sensitive joints.
Latex-Free composition.
Each mat is handmade in Germany, leading to slight variations in size and thickness.
Lifetime Guarantee - We stand by the quality of our products for a lifetime.
Dual Surface Design - The top for grip, the bottom for shock absorption + sensitive joints.
No Salt Rubs - Unlike other mats, no break-in period required.
Fast & Free Shipping - Get your order in no time, without any extra fees.
180 Day Returns - Not satisfied? Return it within 180 days hassle-free.
Money Back Guarantee - We're confident in our products, so if you're not happy, we'll give you a refund.
Super Durable - Our Pro Series is built to last, even for 100 years.
Pure and Safe - OEKO-TEX 100 Compliant. Enjoy peace of mind with the phthalate-free composition of our Pro Series.
With fast shipping, easy returns, a money-back guarantee, and a product built to last, there's no reason not to give us a try. We're here to ensure your satisfaction every step of the way.

For Proper Storage: Roll your ROCKLEOPARD mat with diamond engraved top side facing outwards. This ensures the mat's corners stay level during your practice.
Enhancing Grip: The ROCKLEOPARD mat's grip becomes even better over time through regular use. Break it in with consistent practice. If initial slipping occurs, place a yoga towel on the mat's surface. Lightly dampen the towel for improved grip.
Sustaining a Clean Aura: Preserve your mat's cleanliness with a gentle solution of lukewarm water and mild soap. While your mat features an antibacterial shield, occasional wipes contribute to an immaculate experience.
Where: Shipping is currently only available within Contiguous USA and Canada.
Cost:

USA - Shipping & Returns are Free.

Canada - Flat fee CAD$45 & Free Returns.

Delivery Times:

USA - Your product will be with you within 2 to 3 days. However this is a guide.

Canada - Your product will be with you within 6 to 10 days. However this is a guide.

Refunds: We want you to be 100% satisfied with your purchase. Items can be returned or exchanged within 180 days of delivery - an industry first.
Pro Series™ Yoga Mat 5.5MM - Master Every Pose
Slip-Free 🙏🏼 Resistant to Fading 💪 Anti-Odor 😽 and Stain-Proof 🙅
Meet your solution. Our revolutionary mat offers a durable, slip-resistant surface that lasts a lifetime. Its 100 year lifespan and effortless maintenance ensure you can stay focused on your practice. Step onto this mat, say goodbye to slips, and embark on a journey of uninterrupted yoga sessions.
Pro Series Product Review
Meet Angie, a seasoned yoga instructor from Canada.
We gave her our Pro Series mat to try out.
Hear her thoughts directly on the product here.
Trust us, you don't want to miss it.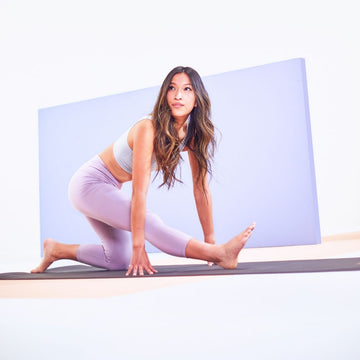 Elevate Every Asana with Unparalleled Support.
Elevated density forms a solid yet soothing foundation, safeguarding delicate joints. Delivers optimal stability and support across a range of surfaces.
Yoga Mats Don't Get Tougher Than This.
Top side: Exclusive diamond pattern for incredible grip.
Bottom side: Checkered with deep grooves to cushion sensitive joints. Closed-cell technology wards off moisture and bacteria, ensuring effortless disinfection. This mat's 100-year durability means endless yoga ahead.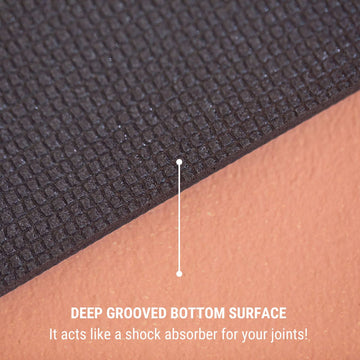 A Mat for a Lifetime of Namastes.
Designed to accompany your practice through the ages. Grip enhances with consistent use, and rest assured, it won't peel, flake, fade, or compress – but if it ever does, we'll replace it. With a Lifetime Guarantee and diligent care, your PRO mat is your steadfast companion.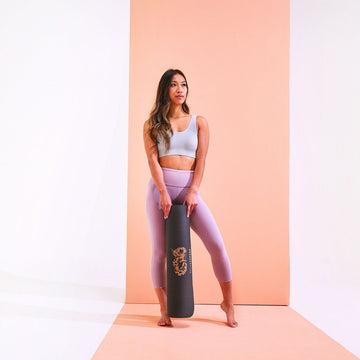 Crafted in Germany, Crafted for Your Well-being.
STANDARD 100 by OEKO-TEX® certified products have been tested for harmful substances to protect your health. Tested for toxic chemicals. This label certifies that every component of the product, from the fabric to the thread and accessories, has been rigorously tested against a list of up to 350 toxic chemicals. Meaning it is safe for you, children and animals.
Not All Yoga Mats Are Created Equal
How We Compare
Pro Series
Eco Grip
Most Mats
Thickness
5.5 mm
5.0 mm
3-4 mm
Durability
Estimated to last 100-years
Estimated to last 5-8 years
Months - 4 years
Surface Technology
With a closed-cell structure, the mat's surface is impermeable to moisture, resulting in exceptional durability and hygiene.
Featuring an open-cell design, the mat's upper surface is permeable, allowing for effective absorption. It has the remarkable ability to soak up to seven times its weight in liquid, ensuring slip prevention
Closed-cell structure, the utilization of low-grade materials in its construction renders the mat susceptible to rapid wear and tear.
Eco-Friendly
Made with zero emissions. Less enter landfill due to their 100-year expected lifespan.
Crafted from the eco-friendly rubber tree, this product is both biodegradable and recyclable when its useful lifespan concludes.
PVC, abundant in harmful chemicals detrimental to both the environment and personal well-being
International Certificate of Safety
STANDARD 100 by OEKO-TEX® certified products have been tested for harmful substances to protect your health. Tested for toxic chemicals. This label certifies that every component of the product, from the fabric to the thread and accessories, has been rigorously tested against a list of up to 350 toxic chemicals. Meaning it is safe for you, children and animals.
REACH Certified - REACH addresses the production and use of chemical substances, and their potential impacts on both human health and the environment. Rest assured that your mat is safe for use for you, children and animals.
Not Certified
How We Compare
Pro Series
Eco Grip
Most Mats
Durability:
Estimated to last 100-years
Estimated to last 5-8 years
Surface Technology:
Closed-cell for incredible durability and hygiene.
Open-cell for effective absorption, slip prevention.
Closed-cell structure, low-grade materials: rapid wear.
Eco-Friendly:
Made with zero emissions. Less enter landfill due to durability.
Made with Eco-friendly rubber: biodegradable and recyclable.
PVC: harmful chemicals, detrimental to environment.
International Certificate of Safety:
OEKO-TEX® certified: tested against harmful chemicals, safe for all.
REACH Certified: safe for you, children, animals.
Everything You Need To Know About The Pro Series
Why pick the Pro Series over my current yoga mat?
The Pro Series is designed to last 100-years and for serious yogis who want a durable and supportive mat that can help improve their practice. It offers superior grip, stability, and cushioning, allowing you to achieve deeper poses and movements with confidence.
How can I rely on a new mat's quality without a test run?
We understand the importance of trust, which is why we offer a 180-day trial period. If you're not satisfied with the mat, we'll offer you a full refund, no questions asked.
So I won't slip on this mat?
Not quite "never"... Our Pro Series yoga mats gain more grip as you practice. But for hot yoga or an intense sweat, meet your match: our Eco Grip Series, practically liquid magnets.
How do I clean my yoga mat?
Maintaining the hygiene of your closed-cell polyester yoga mat with a vinyl top layer is essential for your practice's health and longevity.

For a thorough mat cleaning, adopt a gentle method. Dampen both sides using water, and add a few drops of mild soap or mat cleaner. Before applying it fully, conduct a test on a small, inconspicuous section of your mat.

After cleaning, let your mat dry completely. Drape it over a chair or lay it flat. Proper care maintains mat performance and fosters a healthier practice.
What if certain materials trigger my allergies or sensitivities?
The Pro Series is made from high-quality, non-toxic materials that are safe for most users. It is OEKO-TEX 100 Compliant, meaning it is free from harmful chemicals and is safe for your skin. However, if you have specific concerns, please contact us and we'll be happy to help.
What if my Pro Series isn't my love at first pose?
Each item is backed by our 180-day Guarantee. If you're not absolutely thrilled with our products or receive the wrong mat, enjoy FREE exchanges within 180 days!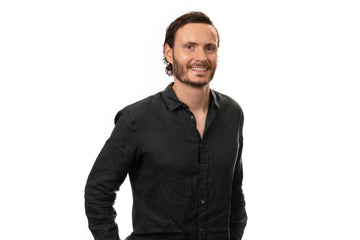 The Story Behind ROCKLEOPARD
Yoga became my guiding light during a transformative journey, rescuing me from panic attacks.

It taught me presence and the art of silencing racing thoughts.

As my frustration grew with subpar yoga mats that faded, peeled, emitted odors, or caused slips, I embarked on a journey to create something truly exceptional...

I tried them all, Manduka, Lululemon, and Jade, I aimed to discover the perfect blend of quality and innovation.

Unsatisfied with the available options, I went even further, all the way to Germany, yip, Germany - collaborating with manufacturers specializing in products for the airline and space industries.

The result?

A mat designed to endure for a century with an unparalleled grip – a testament to my commitment to providing a mat that exceeds expectations.

Our brand isn't a faceless corporation. I'm a real person dedicated to ensuring your seamless buying experience.

No chatbots here—your questions will find real answers.

Join us in crafting enduring, eco-friendly products, as your story becomes a part of our journey, united in the pursuit of mindful living.

Founder - Alex Maginnis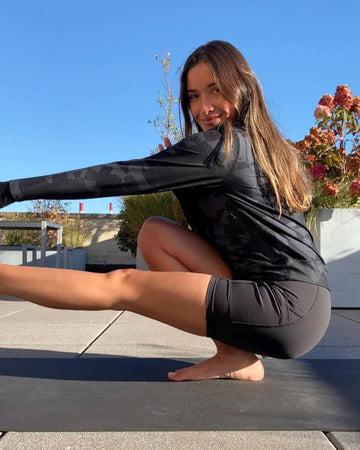 Buy 1. Plant 10.
Your purchase will lead to the planting of 10 mangrove trees in Madagascar.

We contribute a % of each sale towards tree planting because reforestation efforts revive natural habitats, improve coral reef health, support local livelihoods and aid in the fight against climate change by extracting CO2 from the air.

Trees are planted by Eden Reforestation Projects in partnership with thegoodapi.com.

Image: @practicewithpaola
Xmas gift
it's a Christmas gift so hasn't been used yet
Great mat
I just received my mat. Shipping was fast and I love the heavy duty tube it comes in. Mat has a sticky texture even though it's not the hot yoga grip version which is good since I sweat a lot. I teach several classes a week and so far so good! Easy to clean, thick and kind on joints, feels sturdy! I'm looking forward to not having to replace my mat as often. ❤️
Great mat, but disappointed!
I love the thickness of the mat, however I'm disappointed with the mat because I think I bought the wrong one. I teach and practice hot yoga every day and so far, I've been slipping during my practice. Wish I knew ahead of time that there was a different mat for hot yoga classes.