News
The Benefits of a Sleek and Stylish Yoga Mat: How to Find a Mat That Fits Your Style
由 Alexander Maginnis 上 Apr 18, 2023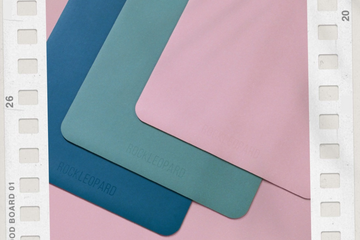 The Benefits of a Sleek and Stylish Yoga Mat: How to Find a Mat That Fits Your Style
When it comes to yoga mats, there's no one-size-fits-all solution. Everyone has different preferences when it comes to mat thickness, grip, and material. But one factor that's often overlooked is style.
At ROCKLEOPARD, we believe that your yoga mat should be an extension of your personal style. That's why we offer a range of sleek and stylish mats that are both functional and fashionable.
Benefits of a Stylish Yoga Mat
Here are just a few of the benefits of choosing a stylish yoga mat:
Motivation: A beautiful, eye-catching mat can be a great motivator to get on the mat and start your practice.

Personalization: Your yoga mat is a reflection of your personal style. Choosing a mat that you love can help make your practice feel more personalized and meaningful.

Confidence: When you feel good about your yoga mat, you feel more confident in your practice.
How to Choose a Stylish Yoga Mat
When choosing a yoga mat, it's important to find one that fits your personal style and preferences. Here are some things to consider:
Color: Do you prefer bright, bold colors or more muted tones? Choose a mat color that speaks to you.

Design: Look for a mat with a design or pattern that you love. This can be anything from a simple geometric pattern to a bold, colorful print.

Material: Consider the material of the mat. Do you prefer the natural grip of rubber or the smoothness of PVC?

Thickness: Think about the thickness of the mat. Do you prefer a thin mat for better stability, or a thicker mat for more cushioning?
At ROCKLEOPARD we offer a range of stylish and functional yoga mats to fit any style or preference. From bold prints to subtle textures, we have a mat that's perfect for you.